BLOG ARCHIVE

Saturday, March 11, 2017
If you've got a special occasion coming up where you need to whip up a cake or some other sweet treat, why not go with a fun beach theme?
Friday, March 10, 2017
Psalm 122:1-2
Let Us Go to the Lord's House!
1 A Song of Ascents, of David. I was glad when they said to me, "Let us go to the house of the LORD."
Today's Bible Verse:
Colossians 3:12
Therefore, as God's chosen people, holy and dearly loved, clothe yourselves with compassion, kindness, humility, gentlenes
s and patience. (NIV)
* Today's Inspiring Thought: Clothed With Kindness
As I write this devotional, my husband and I are traversing through a difficult trial. Both of us were wounded in an accident. My husband's injuries were severe, while mine were relatively minor, although still very painful. We have been thanking and blessing God because we know the outcome could have been much worse.
Likewise, we are in awe of the Lord's amazing grace that is carrying us through this time of testing. Over and over we've been moved by the compassion of God's people, our dearly loved brothers and sisters in Christ.
They have prayed with us, brought meals and groceries, helped with errands, and come to our aid in so many ways. The outpouring of kindness has been humbling and overwhelming. We have truly seen God's chosen people clothed with the fruits of his Spirit.
* Mary Fairchild Guide to Christianity
Evening and morning, and at noon, I will pray and cry aloud; and He shall hear my voice. Psalm 55:17
A Time to Think
Prayer is the exercise of drawing on the grace of God.
--Oswald Chambers, author and evangelist
A Time to Act
Take charge of your thoughts instead of letting them control you.
A Time to Pray
Lord, keep my eyes on You today and not on my fears.
* Guideposts
Little Birdie Blessings
Are you a worrier like me? Elisabeth Elliot has some words of wisdom for us on that subject: "We are meddling with God's business when we let all manner of imaginings loose, predicting disaster, contemplating possibilities instead of following, one day at a time, God's plain and simple pathway."
MARCH 17, 2017 this year!

Fun Facts About St. Patrick's Day
Curious about the history of St. Patrick's Day?
St. Patrick is the patron saint of Ireland.
St. Patrick is credited with introducing Christianity to Ireland.
Scholars believe St. Patrick died in the year 461 on March 17th.
Shamrock connection: Legend says that St. Patrick would use shamrocks to describe the father, son, and the holy spirit.
Roughly 100 different St. Patrick's Day parades on held in the U.S on March 17th.
The largest St. Patrick's Day parades are in Boston and New York City.
The very first St. Patrick's Day parade was held in the United States, not Ireland, in 1962.
In 1962, Chicago dumped green dye into the Chicago River to trace and remove sewage. This started a tradition of Chicago dying their river green every St. Patrick's Day.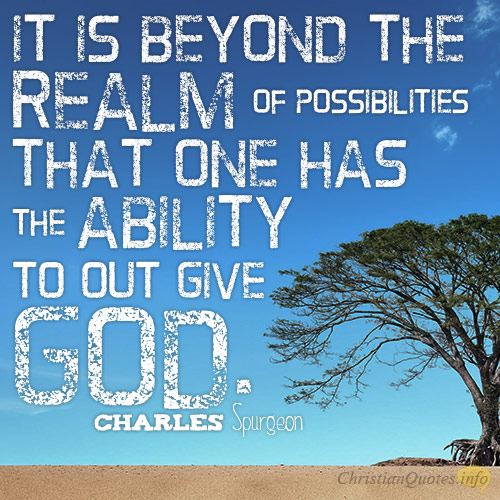 "It is beyond the realm of possibilities that one has the ability to out give God." – Charles Spurgeon

20 Essential Bible Questions for Kids
Jesus asked over 100 questions that we have recorded in the Bible. He used this technique to teach, lead, encourage, and challenge. Asking questions engages and challenges the child's mind and heart. Good questions will help kids grasp essential biblical facts and concepts. These categories and
20 essential Bible questions for kids
can be used as a guideline for your group discussion.
---
---
Zacchaeus
In Luke 19:1-11, Zacchaeus, a hated tax collector from Jericho, spent time with Jesus and became a changed man because of it.
Click here
or on the image to find Bible activities about Zacchaeus' encounter with Jesus and the difference Jesus made in the tax collector's life. Jesus is still in the life-changing business today!
---
Instagram Reminders
If you'd like to receive a daily reminder about the stories we cover and the types of activities we provide on Sunday School Zone, please
follow us on Instagram
. You can also see
a list of recent Instagram posts
on Sunday School Zone.
---
Jesus Went to the Temple
When Jesus was 12, He and His family went to Jerusalem for the Passover festival. On the way back home, Mary and Joseph noticed Jesus was missing and returned to look for Him. They found Him in the temple complex talking with the teachers there. The teachers were amazed.
Click here
or on the image for activities about this event in Jesus' early life.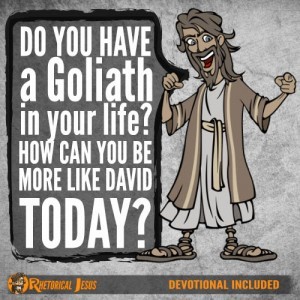 Deuteronomy 1:30 The Lord your God who goes before you will himself fight for you. What is Your Giant? Every one of us has...


Thursday, March 9, 2017
From 1913 to 1915,
Frank Leslie's Weekly
ran a regularly occurring article titled
In the World of Womankind
by Frances Frear. These articles featured news about the suffrage movement as well as segments exploring American women's growing role in the professional world:
This department is devoted to the interests of women. It aims to deal with vital problems in a wholesome and helpful way, and invites the co-operation of its readers. Inquiries will be answered, either through the columns of the paper, or by letter.
This item about women in police forces ran on July 30, 1914.
Women Guardians of the Peace
Woman, whose field of work used to be domestic service for the uneducated and the teaching profession for the educated, has won her way into every calling and line of work. One of the newest positions in an ever-widening field of activity is that of an officer of the law.
The policewoman is not to be pictured as an Amazon quelling a disturbance and putting offenders under arrest. A truer picture is that of a quiet little woman in a neat uniform, having the power of arrest, but spending her time in the more important work of prevention.
Policewomen are occupying a growing position of usefulness in the United States and in every important country of Europe, with the exception of England, because it is realized there are certain lines of work that a woman can do better than a man. She can attend to cases of desertion or of separation, investigate newspaper advertisements for women, follow up advertisements luring girls away from home under false promises of employment, and she can score most heavily in the fight against prostitution.
Frank Leslie's Weekly
, published from 1855 to 1922, was an American illustrated news publication started by publisher and illustrator Frank Leslie. While only 30 copies of the first edition were printed, by 1897 its circulation had grown to an estimated 65,000 copies.
The inspection of public places of amusement, where children under 14 are forbidden to go unaccompanied by parent or guardian, is one of her principal duties. In becoming an adviser with women and girls who are in distress, the policewoman is able to do a socially constructive work that no man could accomplish.
It is one thing to put a lawbreaker under arrest, it is another, and a finer thing, to use one's position as an officer of the law to prevent people from committing offenses. This is the field in which the policewoman has worked with conspicuous success.
Source:
Frank Leslie's Weekly
, July 30, 1914
Top Image:
Bain News Service, P. Policewomen: Pitkin, Schroeder, Stevenat, Elder, Wilson. , . [no Date Recorded on Caption Card] [Photograph] Retrieved from the Library of Congress.
---
We hope you enjoyed
Women Guardians of the Peace
. Discover more great historical information at
Accessible Archives Inc. - Primary Source Material from 18th & 19th Century Publications
Psalm 27:13-14
The Lord is My Salvation
…
13
I would have despaired unless I had believed that I would see the goodness of the LORD In the land of the living.
Be still and know that He is God
Be still and know that He is holy
Be still Oh restless heart of mine
Bow before the Prince of Peace
Let the noise and clamor cease
Be still and know that He is God
Be still and know that He is faithful
Consider all that He has done
Stand in awe and be amazed
And know that He will never change
Be still
Be still and know that He is God
Be still and know that He is God
Be still and know that He is God
Be still
Be speechless
Be still and know that He is God
Be still and know that He is our Father
Come and rest your head upon His breast
Listen to the rhythm of
His unfailing heart of love
Beating for his little ones
Calling each of us to come
Be still
Be still
STEVEN CURTIS CHAPMAN LYRICS